Dadi Amma.. Dadi Amma Maan Jaao! (2020)
Millennial sisters Anjali and Shraddha have dreams to fulfill along with the responsibility of taking care of their grandparents Urmila and Vijay. How they would balance both forms is the crux of the story. On the other side, two brothers Shlok and Dhruv are fun-loving and the complete opposite of each other. Shlok meets Anjali one day and falls in love at first sight. He begins to pursue her with the help of Dhruv, who soon meets Shraddha and they constantly bicker with each other. On the other hand, Dhruv and Shlok's mother Rekha starts disliking the Pradhans and often locks horns with Urmila. Soon, Shraddha-Dhruv and Anjali-Shlok get married while Rekha plots against the Pradhans and sends some goons to just scare and threaten them. But, the goons brutally attack Vikas, Shraddha, Urmila, and Vijay while Vikas dies and others suffer injuries. On seeing this, Rekha feels guilty for her deeds while Shlok feels guilty for not being present in the situation to save them.

---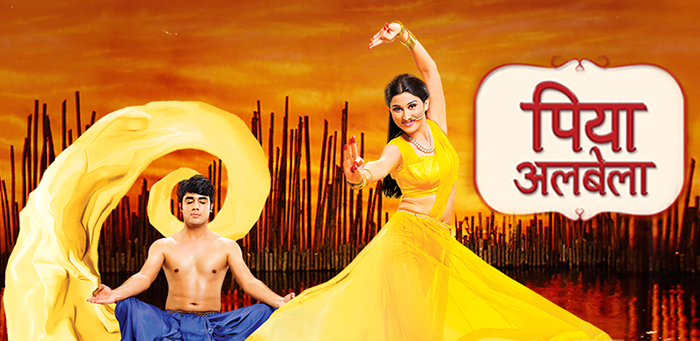 Piyaa Albela (2017)
Piyaa Albela is a modern day interpretation of the classic love story of Menaka & Vishwamitra. The show revolves around Naren & Pooja, who are as different as chalk and cheese. Naren is on the path of spirituality, studying psychology, more in the classroom of his mind and soul than an average college, Naren barely even reads the news. Unkempt in appearance and erratic in his manner, he is looked upon as reclusive and anti-social. Lost in his own world of meditation, the poor little rich boy is a rebel, a maze his own parents have failed to decipher. Pooja on the other hand, is all that Naren isn't, warm, confident and a complete people's person. Her talents range from being a karate champ who can straighten wayward boys trying to get fresh with her to dancing like a dream at the culturual nights of her university. Pooja came as the answer to all those questions Naren's parents had in their minds, and they were instantly convinced that Pooja is the girl Naren needs in his life. So do watch to know what happens when a set of worried parents approach her to rouse their son from his spiritual slumber and wake him up to the practicalities of the real world. Piyaa Albela Mon-Fri 8:30 PM only on Zee TV

---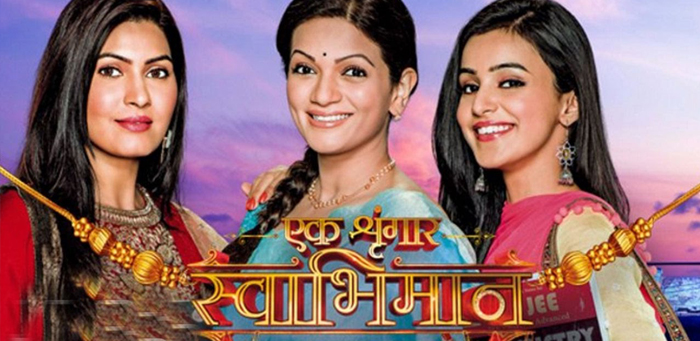 Ek Shringaar Swabhimaan (2016)
Ek Shringaar Swabhimaan celebrates the courage and pride of a small-town single mother, Sharda, and the values and strengths with which she empowers her young daughters, Meghna and Naina. As different as chalk and cheese, the fiercely independent girls have only one thing in common, their undying devotion towards their mother. Facing several hardships in an orthodox society, Sharda has provided the best upbringing and education to her girls. But what happens when it's time to find matches for her highly educated daughters? A single twist of fate will change everything forever!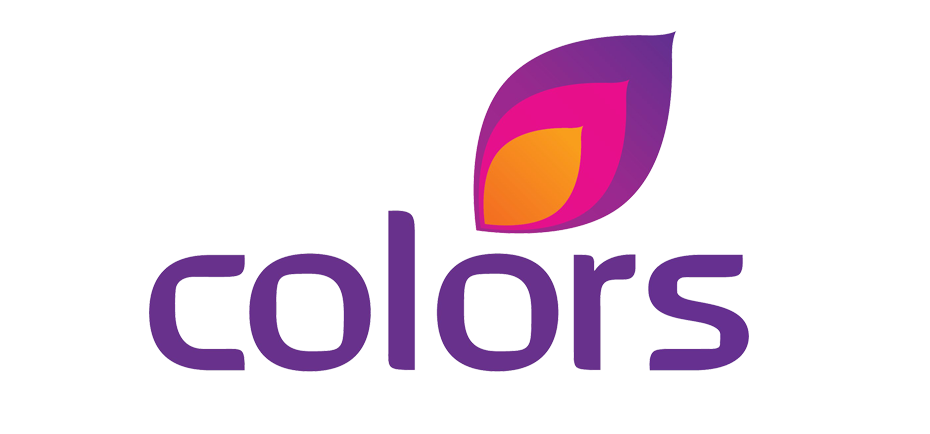 ---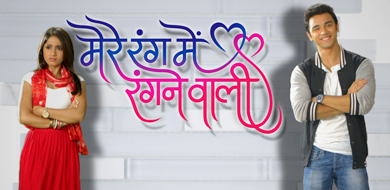 Mere Rang Mein Rangne Waali (2014)
Rajshri's debut on Life OK with 'Mere Rang Mein Rangne Waali' depicted a beautiful love story set amidst a world of changes.
As said, change is the only constant thing in the world. Irrespective of the region, every family ponders on one simple question, the question of how much freedom is too much? The task of balancing a right code and striking a perfect balance between different generations is something that can't be ignored and has to be dealt with in our own ways…
The show starts with a fresh love story and a marriage with a twist. Radha is a Mumbai-bred, ambitious girl and Liladhar (LD) is a young, charming guy from Mathura who has come to Mumbai for further studies, and is in the same college as Radha. Both have completely different personalities. LD is carefree and full of life while Radha is focussed and wants to be an actress and look after her family.Their paths cross and they get married by accident, considering their childish attitude, as a result of a game played purely in the mood of youthfulness.
But this game will change their lives forever. Radha refuses to accept the marriage and LD as her husband. LD is all set to woo and convince her to give their marriage a chance.
The beautiful journey of Radha and LD in 'Mere Rang Mein Rangne Waali' concludes on happy note.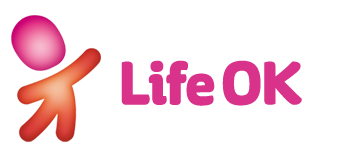 ---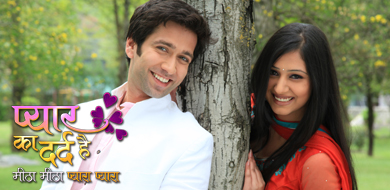 Pyar Ka Dard Hai Meetha Meetha Pyara Pyara (2012)
Pyar Ka Dard Hai Meetha Meetha Pyara Pyara is a love story between a girl who has seen the sanctity of marriage and a boy who has seen marriage as an abuse…Pankhuri has been brought up in a small town joint family where people coexist like a unit…Where marriage is a big thing and its sanctity is not only valued and respected, but worshipped. Aditya has been raised in a totally opposite environment… he has seen a fast city life … people around him running for money, name and fame. His world is surrounded with materialistic dreams and practices.
Pyar ka Dard Hai Meetha Meetha Pyara Pyara was very popular with audiences and concluded on a happy note in November 2014.

---
Jhilmil Sitaaron Ka Aangan Hoga (2012)
After entertaining the audiences with the popular family drama Woh Rehne Waali Mehlon Ki, Rajshri Productions' yet another show, Jhilmil Sitaaron Ka Aangan Hoga on Sahara One had the trademark Rajshri style and flavor in the depiction of love stories with a twist in the tale.
Jhilmil Sitaaron Ka Aangan Hoga is about a poor boy, Akash (Pankaj Tiwari), and rich girl, Angana (Shreya Jha), who fall in love and get married. Akash is forced to be a ghar jamai or live-in son-in-law to Angana's parents against his self-respect because of a peculiar tradition in Angana's family. The story revolves around Akash & Angana who are raised in completely diverse backgrounds and their journey through many trials and tribulations in life and how they stand up for each others respect.

---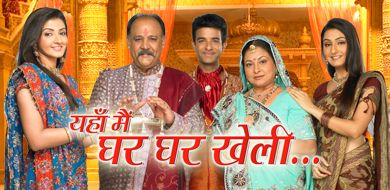 Yahaaan Main Ghar-Ghar Kheli (2009)
Rajshri's grand debut on Zee TV with Yahaaan Main Ghar-Ghar Kheli, depicted a beautiful saga of how the incredible memories of a person's growing up years accompany him all his life, no matter what circumstances he has been brought up in. The tender moments of love, compassion and emotions that one spends with parents and siblings stay with us forever. Touching this sensitive concept was the show Yahaaan Main Ghar-Ghar Kheli which narrated the story of the protagonist's (Swarn Abha) love for her house and the many memories that she cherishes in her heart.
The Thakur family owns a palatial house in Ujjain and the head of the family, Thakur Uday Pratap Singh (Alok Nath), is a proud man who believes in living a rich lifestyle and would under no circumstances, compromise on his pride and principles. His daughter, Swarn Abha (Suhasi Dhami) has been brought up in a very comfortable environment and is closely attached to her family, especially her father. Swarn Abha is also deeply fond of her father and nurtures his pride. Unfortunately, the family faces the unforeseen and is expected to live a life of adjustments and struggle. The show traces Abha's journey and struggle to keep her family together.
The key differentiators of the show were the beautiful songs written by Irshad Kamil. The title track sung by Shreya Ghoshal which was very popular with the audiences. Another highlight of the show was the sheer lavishness and opulence depicted in the story. The grand and golden set of 'Swarn Bhawan' was the largest set on television of its time.

---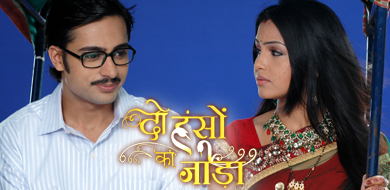 Do Hanson Ka Jodaa (2010)
Launched in January 2010, Do Hanson Ka Jodaa is a story that upholds the sanctity of marital bonding and portrays the dynamics of the most powerful bond on earth. It is about Preeti, who always dreamt of a marriage as they show in the movies – picture perfect! But she gets married to Suryakamal, an ordinary man, sneezing continuously due to his sinus problem and he could be wearing a wig too! With time the truth unfolds and she realizes that it is this same opposite who has mirrored her, completed her, fulfilled her… And that the real heroes are not necessarily the ones in the movies!
Set in Vrindavan – the pious and play place of Lord Krishna, this show is a never-seen-before attempt to capture the essence of marriage and life after that.
The show enjoyed excellent TRPs and closed with the highest TRPs on NDTV Imagine in September 2010.

---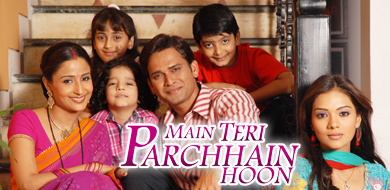 Main Teri Parchhain Hoon (2010)
Rajshri Productions brought the value system and the magic of its movies to the Television screen through Main Teri Parchhain Hoon, on NDTV Imagine. Launched on 21st January 2008, Main Teri Parchhain Hoon, a fresh story that is extremely pertinent in today's fast paced world full of uncertainities.
The show focuses on Aanchal (Megha Gupta), a young and ambitious girl who sets out on a journey to realize her dreams and ambitions, not knowing that fate has something completely different in store for her! Destiny brings her to a point where, in order to pay back for a wrong done, she puts aside her own life and adopts an entire family that is unlike her own!
The bubbly 21- year old girl, Aanchal takes over the responsibility of Jaya's (Lata Sabharwal) three children after Jaya gets killed in a bus accident, and in the process marries their father. Main Teri Parchhain Hoon traces her path as she wins the heart of Jaya's family and her children. The show concludes with all of them living happily ever after.

---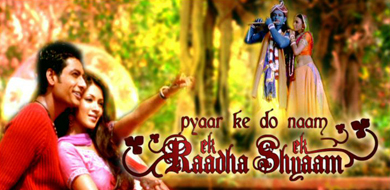 Pyaar Ke Do Naam…Ek Radha, Ek Shyam (2006)
A classic romantic tale with a reincarnation twist, the show was immensely popular among the youngsters and family audiences alike. 
The story is told through the three lives of Shyaam and Raadha. Shyaam is typical rich spoilt brat and Raadha is a middle class down-to-earth girl who aspires to be a doctor. Initially, they dislike each other. Upon visiting a small village, Shyaam remembers his past life where he was a village boy named Kishan, and Raadha was an illiterate village girl named Shyaama. They loved each other, but due to circumstances, Shyaama committed suicide. When Kishan learned of this, he also committed suicide. In the present life, when Raadha and Shyaam reunite, their families are hostile to each other. Shyaam and Raadha get killed; but they are reborn again, as Krishna and Radhika.
Apart from adding on the element of Raadha and Shyaam, the show dealt with the universal truth that love is eternal. It garnered the highest TRPs in the state of Uttar Pradesh. The USP of this show was its lilting music.
A very challenging show with a huge ensemble cast and made on a finite format of 100 episodes, the show was successfully completed in September 2006.

---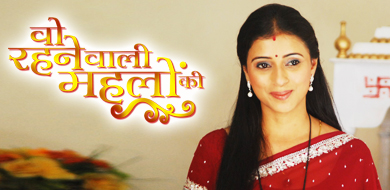 Woh Rehne Waali Mehlon Ki (2005)
Launched on May 30th 2005, Woh Rehne Waali Mehlon Ki was the flagship show on Sahara-One Channel for six years. The show ended on a happy note in January 2011 with the completion of almost 1400 successful episodes.
A girl from an affluent background, Rani faces an adaptive challenge when she is married into a difficult family.The show traces Rani's journey from being a naïve girl to her metamorphosis into a woman of strength who faces all obstacles without flinching. She triumphantly journeys through her life's trials keeping her values intact; the values learnt from the great Indian epic, 'Ramayan'.
Winner of numerous awards, the show was one of the longest running daily soap on Indian Television at the time it closed; a strong indicator that audiences loved the show. Other popular aspects of the show are the music and the soulful lyrics especially written for each episode.

---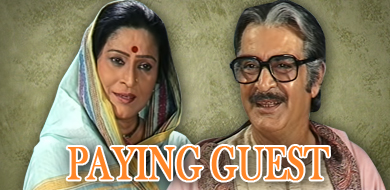 Paying Guest (1985)
Paying Guest is about Krishnakant Trivedi (Subbiraj) and his wife Sharda (Urmila Bhatt), who stay in suburban Bombay with their servant Somnath (Dinesh Hingoo). Their children are grown up and settled abroad. To fight their loneliness, they plan to keep a paying guest. So the guests arrive, each with a different story. Life is exposed with all its triumphs & defeats in this serial which warm the cockles of your heart. The show highlighted the problems faced by the middle class.

---